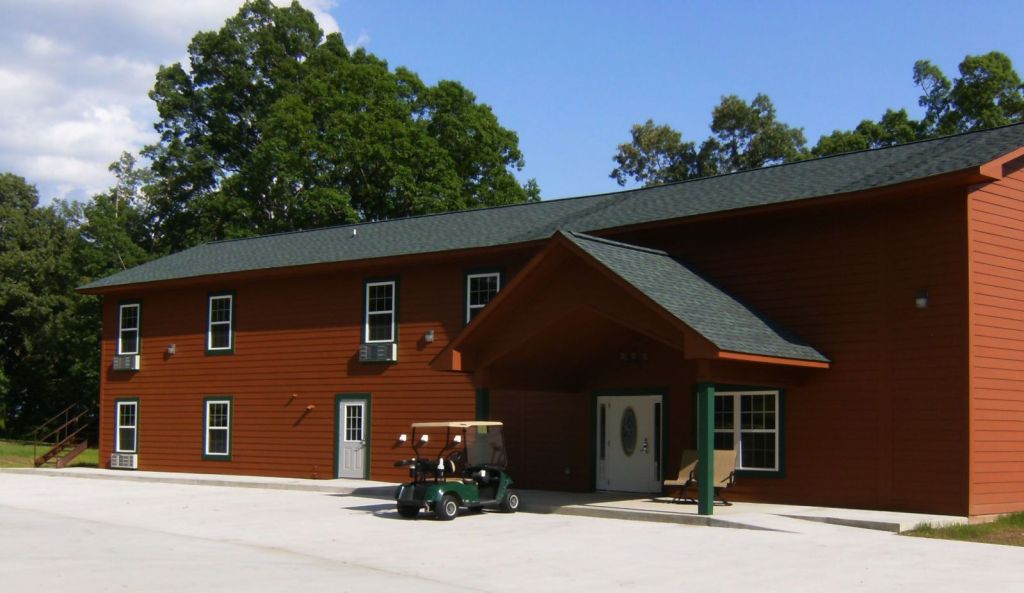 As one of Arkansas' only courses to feature on site lodging, you'll love our Greens Lodge, which is loccated adjacent to the course. Built with golfers in mind, it can sleep 17 adults and includes a fully stocked kitchen and lounge on the bottom floor. Each room has its own private bathroom, refrigerator, microwave, coffee maker, as well as other amenties. The back patio has a grill area and picnic table that is perfect for barbeques and groups to get together. Also outside the back of the lodge is a gazebo completed with a hot tub and an incredible view of the natural beauty of the Ouachita Mountain foothills.
Greens Lodge Rates
Rates vary. Please begin a reservation below or call 800.833.3110 for inquiries.
Whole lodge rentals available. Call for more information.
Lodge guests receive unlimited play with purhcase of regular round.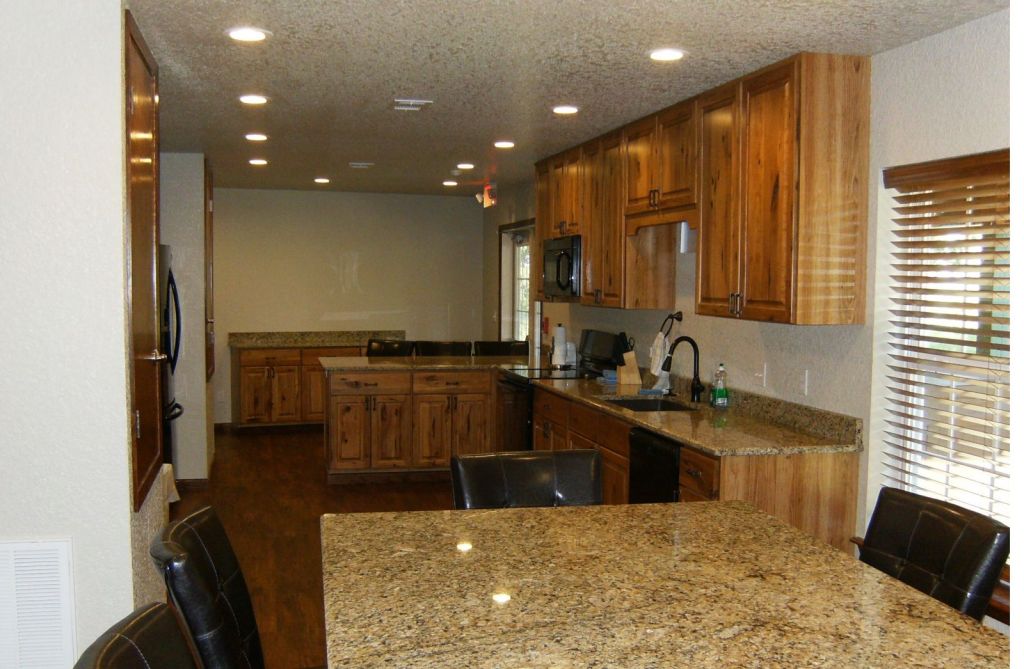 Smoking is not permitted in any room or building at Glenwood Golf Course and Resort and shall incur a $200 cleaning fee. Pets are not allowed on the premisis.
Money, jewels, and other valuables are brought to Glenwood Golf Course and Resort premisis at the guest's sole risk. Glenwood Golf Course and Resort and/or the management accept no liability and shall not be responsible for any loss or damage thereto and guests remains solely responsible for safekeeping of such items.
Not hwithstanding any method of payment, I agree that I am personally liable for all costs and charges incurred in the event that any such cost and charges are not paid in full and confirm that my responsibility and liability in that regard is not waived or released in any way.
By booking you consent to the usage of your personal information for administrative and marketing purposes. Glenwood Golf Course and Resort guarantees not to disclose information to other third parties and affiliated companies.
We respectfully remind you that check out time is 11:00 AM.